Register for an OpenAI Workshop
3Cloud and Microsoft are here to help your team rapidly identify use cases and unlock business value from OpenAI. Our approach is tailored to meet your organizational readiness for Azure OpenAI through a phased approach of Exploring, Envisioning and Engaging.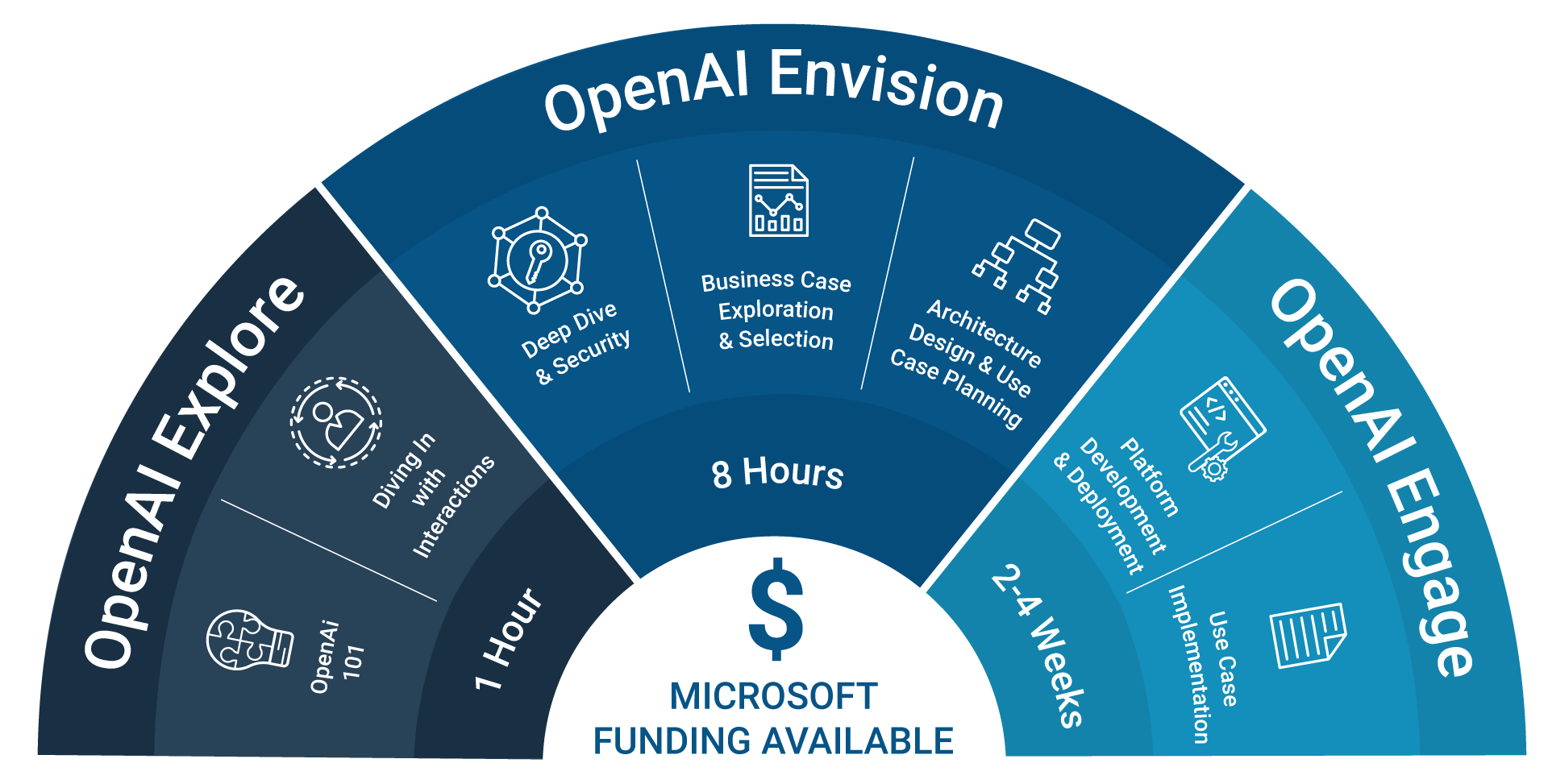 What does the workshop cover?
SESSION 1 (40 MINUTES)
Intro + Orientation
SESSION 2 (120 MINUTES)
Deep Dive & Security + Technical Education / Q&A
Expected Outcomes: Level Set, Terminology
SESSION 3 (150 MINUTES)
Business Case Exploration + Selection
Expected Outcomes: Deeper Education, Cost Structure, Security Considerations
SESSION 4 (90 MINUTES)
Architecture Design & Use Case Planning
Expected Outcomes: Practical Use Case Understanding, Prioritized Backlog of Use Cases
SESSION 5 (20 MINUTES)
Wrap-Up + Next Steps